Why Us?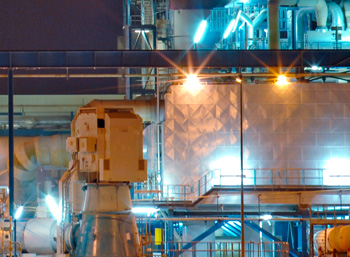 Benefits
The main benefits while implementing examinations and inspections are:

• Time reduction equipment review.
• A quick detection and prevention of failure problems.
• Identify noncritical problems, monitoring and executing an anticipated restore.
• Reduced failure risks by conventional analysis.
• Reduction of losses, using a nondestructive analysis of the component.
• Calculation of noncontact temperature and visual inspection without mechanical intervention.
• Collection of large number of data stored for post analysis
• Processes must not stop.
• Immediate response.

Implementation Reasons
Safety. Prevent damages in personnel or components.
Profitability. Reducing, perform and managing schedules allows improving the profitability and reducing costs.
Efficiency Inspections. Problems are anticipated with an increasing temperature or mechanical abnormal situations that are readily detectable in a short time and without interrupting operation.
Stock Reduction. Inspections and examinations give an advantage to prevent failures and request an efficient stock.
Cost Reduction. An emergency maintenance costs more than a preventive maintenance. That is why by finding unwarranted expenses we will help improve profitability and cost reduction.


Investment Justification
The amount invested in testings, inspections and predictive maintenance is well spent when compared to an emergency situation which may include costly replacement parts and services as well as production time lost.
That is why at Tesla Turbo we provide the technology to avoid these unnecessary expenses. We analyze and diagnose equipment to work on an ongoing basis and generate an optimum cost saving.