Boroscope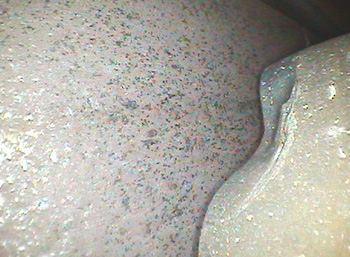 A boroscope is a remote visual inspection scope to view internal components that would otherwise not be visible; this provides the predictive maintenance to evaluate the internal conditions of the equipment. It is led by a flex tube with a high definition camera plus an illuminated guide that let us access to reduced workspaces, in order to inspect the internal condition of the components. 
Tesla Turbo offers boroscope inspection services with specialized engineers and ultimate generation equipment, which allows us to:


• Get to know the equipment condition.
• Monitoring equipment damages
• Indentify cracks, pieces migrations and lack of material
• Identify foreign object damages (FOD)
• Identify thermal mechanical fatigue
• Identify deposits caused by foreign materials and erosion of equipment and parts.

Through this information a detailed graphic report it is made and delivers to the client which helps decision-making, preventing an unscheduled outage of the generation units. 
It is recommended to perform an annual boroscope inspection in the equipment as turbo generator and auxiliary services (BOP).