Installation, Maintenance, Commissioning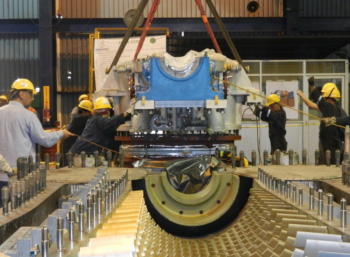 • Nowadays the power generation industry has become more demanding due to new regulations and conditions of continuous improvement, demanding more availability and efficiency in its processes, plus that all of this has to be done by reducing costs operations and maintenance. Traditionally the combined cycle power plants count with a reduced work team for operation and maintenance.

• Tesla Turbo performs an analysis in power plants, gathering expertise, knowledge and technology, ensuring reliability, availability and profitability on every project. On Tesla Turbo we rely on a qualified personnel and 12 year's expertise to perform maintenance in Steam and Gas Turbine, besides counting with equipment and infrastructure to execute generation repowering equipment and auxiliary services (BOP).

• Tesla Turbo offers turnkey services employing the best technology on electric energy generation equipment, with specialized personnel in management projects, service engineers and technicians who ensure that every project executes successfully by implementing the RCM principles (Reliability y Centered Maintenance) and TPM (Total Productive Maintenance).

• With the best professionals we provide cleaning solutions for auxiliary lubrications systems (flushing). We employ the best practices with ultimate generation technology, reaching levels for cleaning OEM specifications and customer requirements, all of this by respecting the environment.